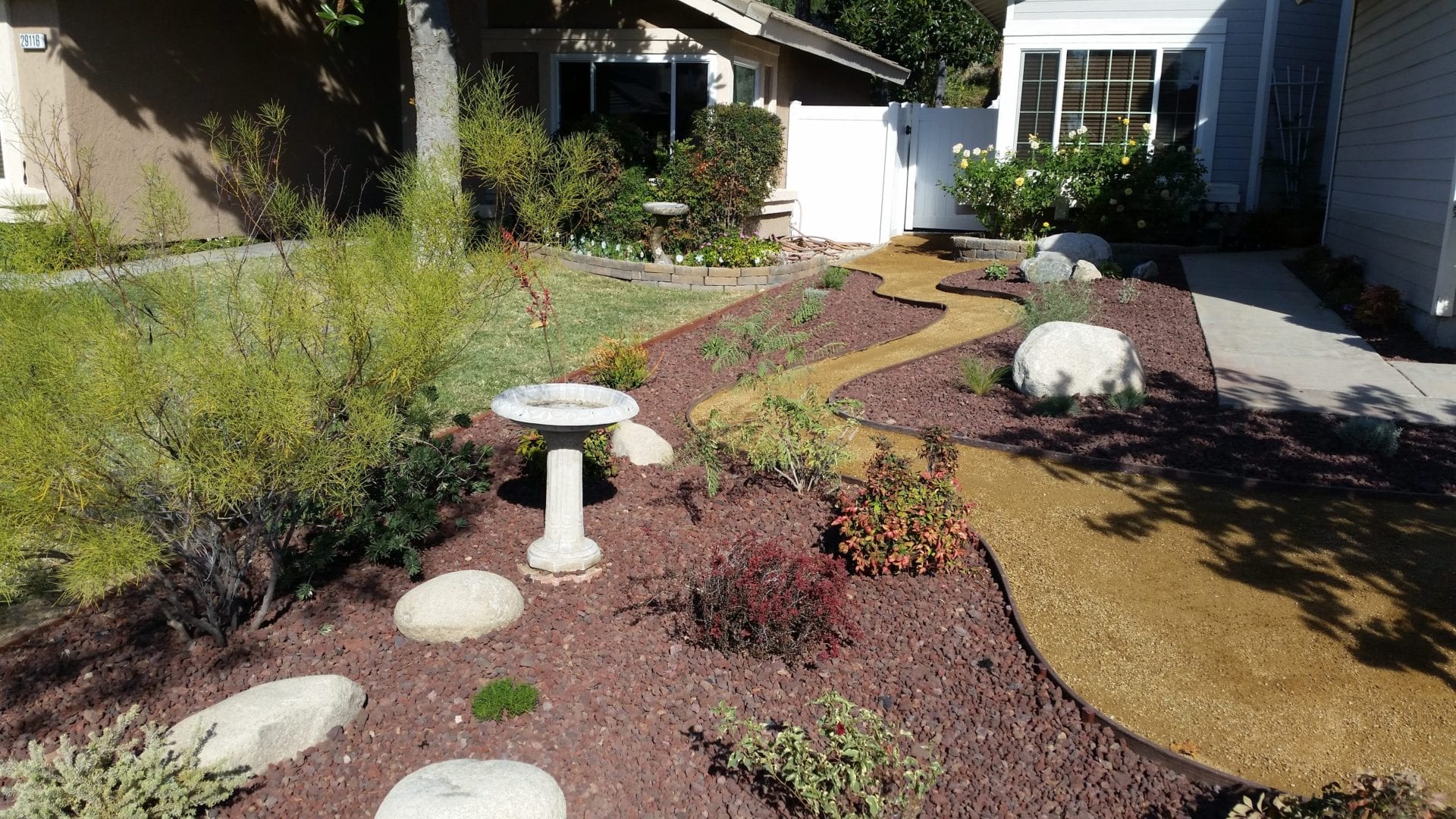 Drought tolerant landscaping, zeroscape, water-wise landscaping is an outdoor landscaping design using minimal amount of water for each plant throughout the landscaping.  Also reducing the amount of lawn area or shrubbery that requires high volumes of water. And converting the yard using materials that are permeable and friendly to the landscaping design.
Drought tolerant landscaping has been a huge part of Schubert landscaping. We are a registered California State contractor currently on the East Valley water website. As a certified installer, we have hundreds of designs and installation projects.
All of our designs are the focus is to reduce the water usage, yet giving design and an appearance to the front yard with well-defined lines colorful plants using a minimal amount of water. Many of our designs have been displayed in the East Valley water website also the community newspaper in Highland.
The East Highland community newspaper has also highlighted us throughout the years how our projects are functional for homeowners in the front and backyard landscaping. Customers love our overall design and simplicity and including the functionality of the flow of the landscaping.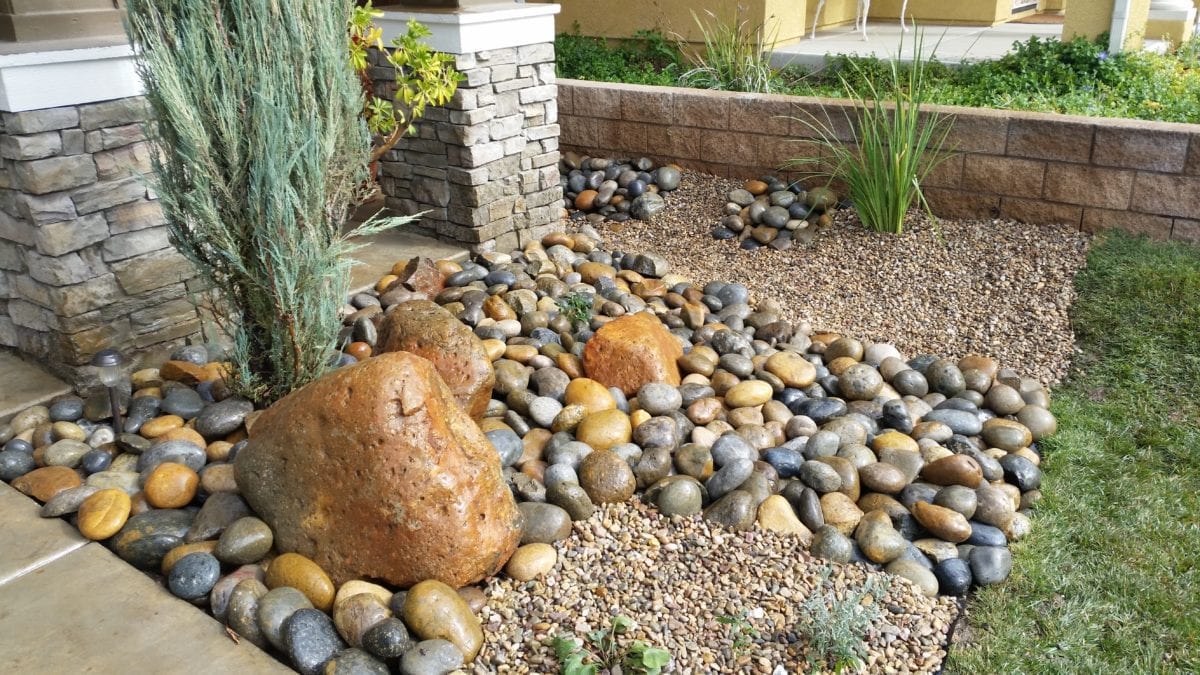 When we determining your landscaping drought-tolerant design is based upon your specific requirements. For instance, when designing landscaping for drought-tolerant using less water for items complete implemented into your design, artificial turf, decomposed granite, gravel/rock, boulders( of all different sizes and colors ) shredded bark, hardscape are all products to bring together a landscape water-wise project.
Plants are a key component to the overall depth of design. Plants can give color, texture and highlighting focal points throughout the landscaping. Schubert landscaping and design team have put together many projects that are functional yet used a lot less water. Another key component is the weekly maintenance individuals are trying to get away from this because of our busy lifestyles.
When choosing plants or trees we try to choose plants that do not drop a lot of leaves or require extensive trimming during the season. Irrigation is another key component to the overall design. Using an irrigation system with proper water flow we convert the majority of our designs using a drip irrigation system.
These drip irrigation systems water directly at the root source reducing overflow or overwatering. These are key components when bringing together a full drought tolerant landscaping design. Call our dedicated landscaping team for a free estimate.