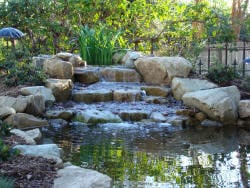 Imagine relaxing alongside a water garden. Experience tranquility despite being in a stressful world. Recuperate from your hectic day with free moments, listening to the soothing sound of water as it cascades down a waterfall and gurgles through your serene waterscape. Let The Pond Specialists! at Schubert Landscaping help you create that perfect water paradise, and join the many satisfied homeowners who readily agree adding a water feature to their landscape was the best investment they've ever made.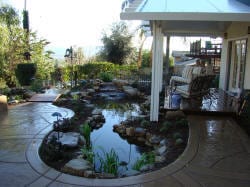 Our Commitment to the Pond Industry 
The Pond industry is one of the fastest growing businesses next to outdoor patios; nearly everyone wants a pond or knows someone who has a pond.  Unfortunately a majority of those ponds are installed by contractors or just landscapers who are just starting to build water features.  Not knowing the mechanics of a pond they will install these ponds at cheep prices or even at extremely high prices.  These are really the least of your worries as these ponds are riddled with one problem after another, after a year or two of dealing with the headaches most are ready to tear the pond out.     
The Pond Division at Schubert Landscaping is 100% committed to improving the quality of our ponds and water features.  We have spent years developing and improving our skills as pond builders.  In fact each employee is encouraged and given the same opportunity to expand their skills.  Much of this is done through off site training seminars and through constructive reexamination of past & current jobs; we look at each job and find ways to improve not only in design but in function ability with the utilities that need to be hook up as well.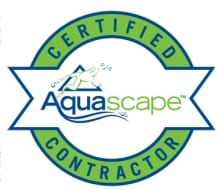 Certified Aquascape™ Contractors 
We are a Certified Aquascape™ Contractor, which means we have to hold to certain standards and continue to grow in knowledge in perfecting the pond industry as a whole. Aquascape™ is also one of the leaders in pond innovation.  Through this medium Schubert Landscaping has excelled in pond building.
Water Garden Excellence Program 

One of the advantages of being affiliated with Aquascape™ is that we have become members of their Water Garden Excellence Program which is sponsored by Aquascape™. With this program we now hold seminars that educate pond owners and future pond owners these seminars focus on some aspect of pond life.    

  NAWG's & Ponds for Kids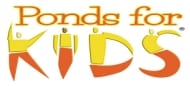 We are also support the North American Water Garden Society NAWG's. As members of NAWG's we are involved in the program Ponds For Kids.  As one of our first exciting opportunities in working with this new program, we had the wonderful privilege of installing a pond for kids at the Highland Grove Elementary School.  We were not sure who was more excited us or the Children.
The Pond Specialists Design Team 
The Pond Specialists Design Team is excited to provide a complete design service.  From consultation to design through the final steps of project management and installation, we welcome the opportunity to work on your project.  Just how will this process work for you and your garden project?  
Consultation and Design process  
Our design team will meet with you and listen to your ideas.  We will help you determine the best placement of your garden pond.  Most people think that a corner in the yard is the best place. That may be true in some gardens, but in most cases that would place the water feature out of audible and visual range. Like they say "out of sight and out of mind" really too far to receive the most enjoyment from your garden Pond.   
Once an area for the garden pond is identified, we will go over other factors that will add interest and beauty and contribute to the overall design; such as size, depth, fish, plants, filtration needs, wetland construction, rocks, lighting etc.   
We now can begin designing your project based on all the information we have gathered. Below are some examples of what your pond design would look like.
We can also revise your design so that is meets your approval. Having a working set of plans ensures everyone is on the same page so to speak.   
Our Continued Commitment  
Once a pond design is agreed upon we are now ready for the next step, the project management and installation process. Now you will have the opportunity to see the benefits of our years of growing in the pond industry.  Right before your eyes your garden space will be transformed in to an amazing water garden.  As we begin this process and parameters are laid out for your new water feature, you will now have an opportunity to walk though the newly designed space. At this point we can make changes in layout per your request, (as plans don't always represent a true picture of what the finished product will look like installed).  We welcome your participation, keeping in mind we are creating this water garden retreat for you; we will not force our pond pattern or design off on you.  Rather we will stay flexible in our plans and make any necessary changes so you will enjoy your pond for years to come.   
Call our office today at (909) 862-4477 and find out how our design team can help you create your own beautiful water garden.